HUGE shout out to our Robotics Team (7747) on their 4th place finish in the FRC Regional Competition at Chaifetz Arena this weekend. The work, preparation, collaboration and problem solving that is needed is not nearly celebrated enough! Kudos to our crew and Mr. North/Mr. Grage! #untilnextyear #hphstigers #hpsdtigers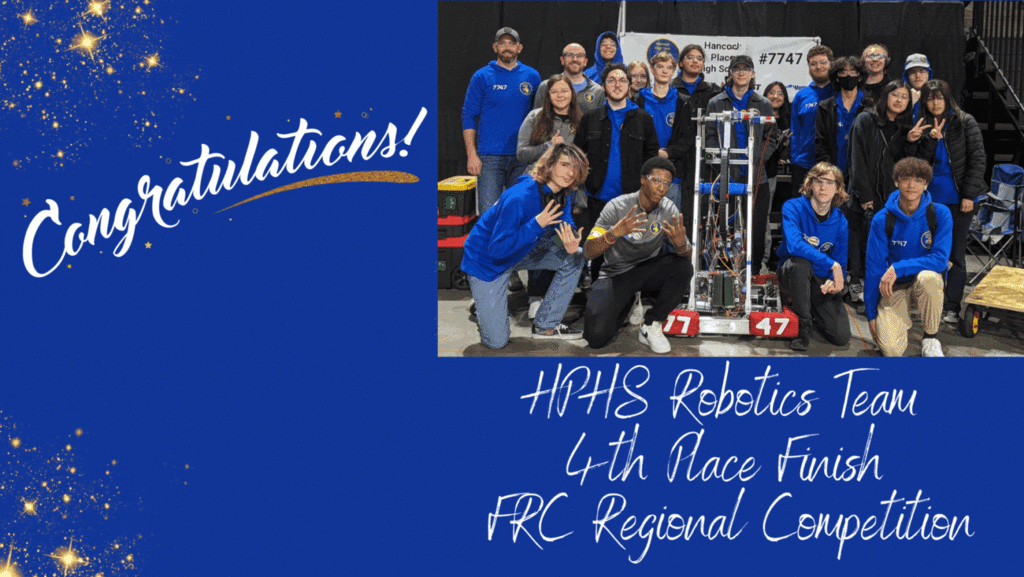 First Robotics @frcteams is an excellent experience for students and for fans! We are so fortunate to have @mrnorthtech and Cory Grage as sponsors. A lot of students and staff are here supporting today! #hancockhightech #hpsdtigers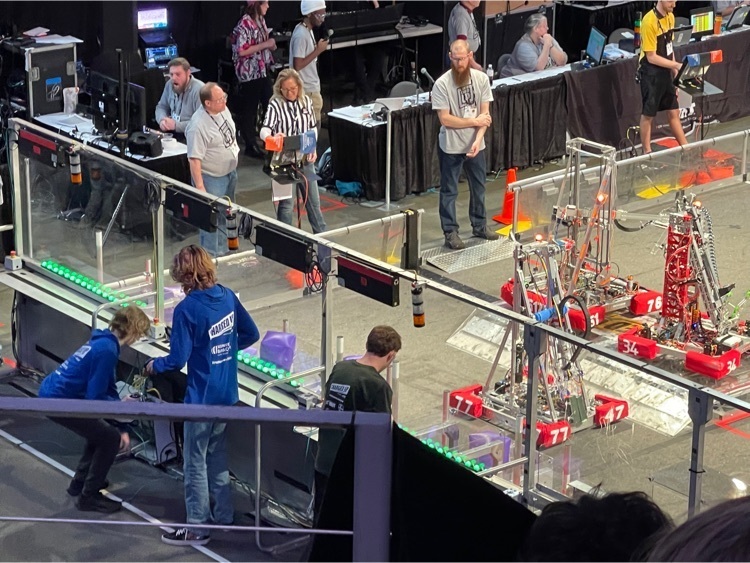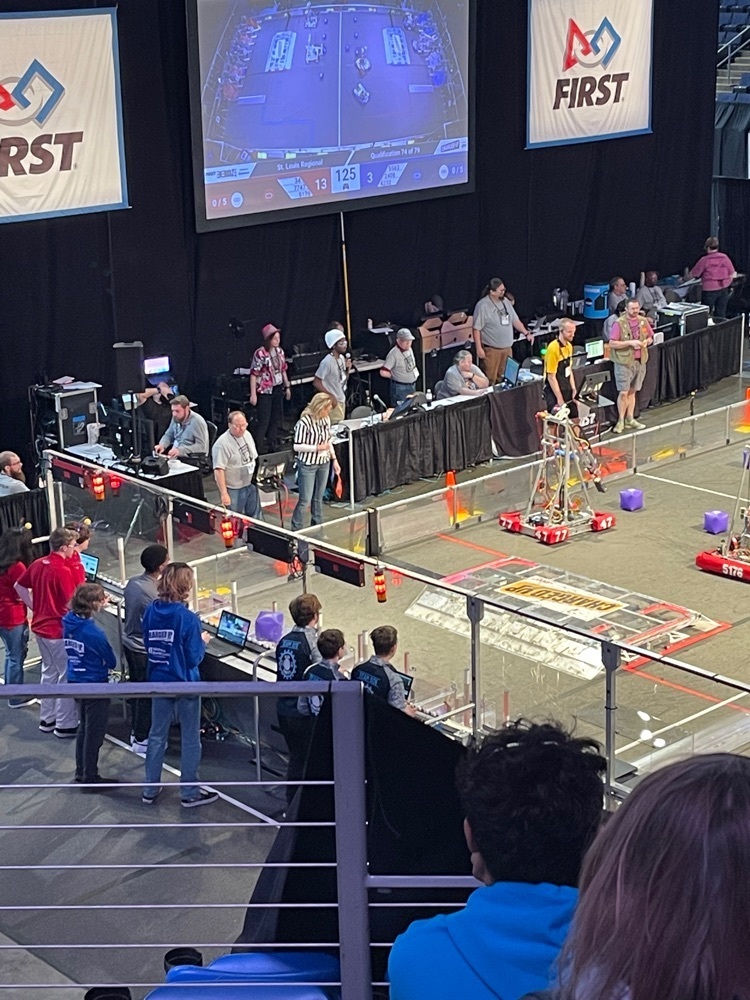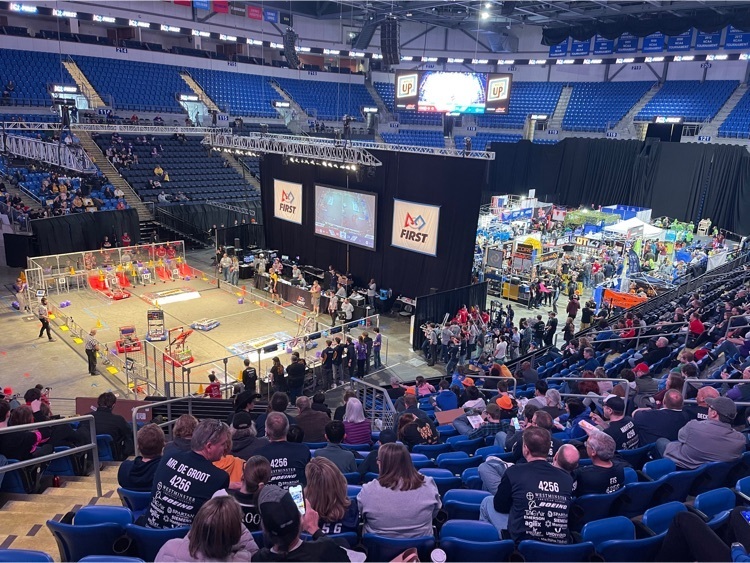 Packed music trivia tonight to benefit the Hancock High School Varsity H program. A great event for outstanding students. This is possible because of our volunteers, staff and community participation #hpsdtigers
HPHS Robotics Team had a great showing today at the St. Louis Regional First Robotics Competition. Finished 7th on the day! #hpsdtigers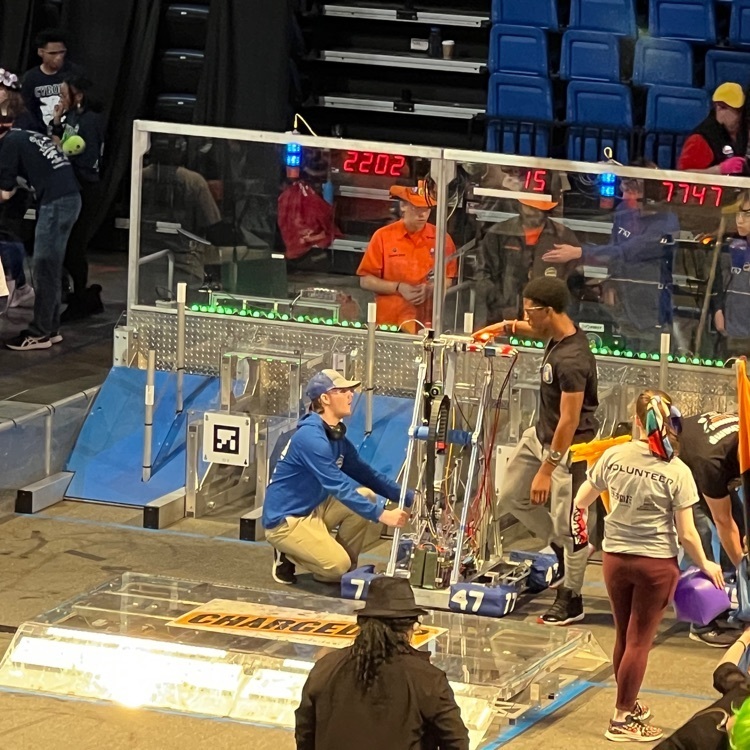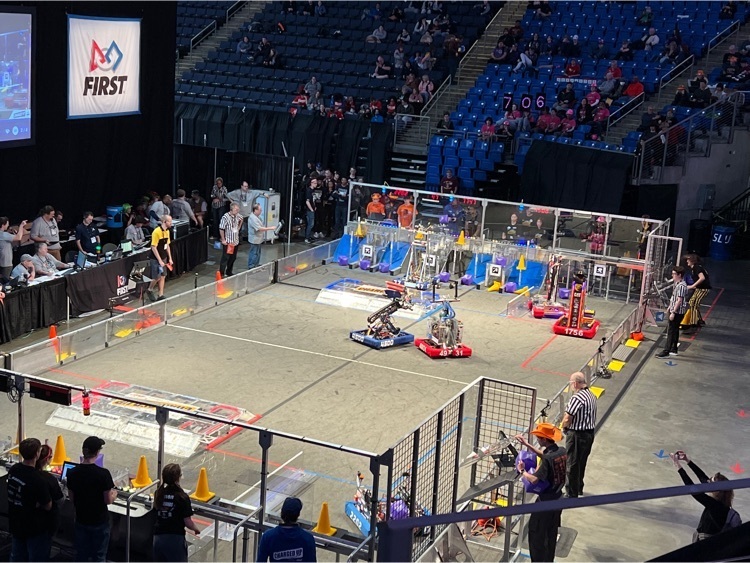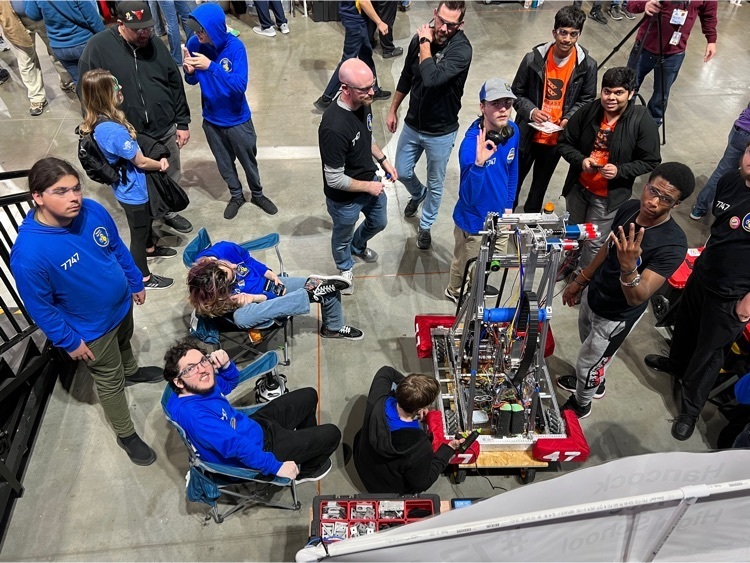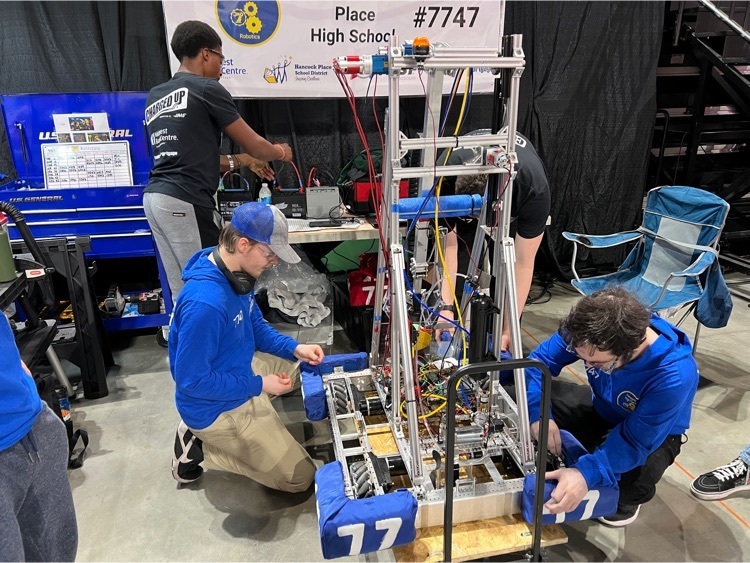 Honoring these great students with the Thrivent Financial Extraordinary Tiger Award at our March Board of Education meeting! Congratulations to these #hpsdtigers @ThriventRenfrow @principalHPHS @JoeVeldhuizen @jwright9805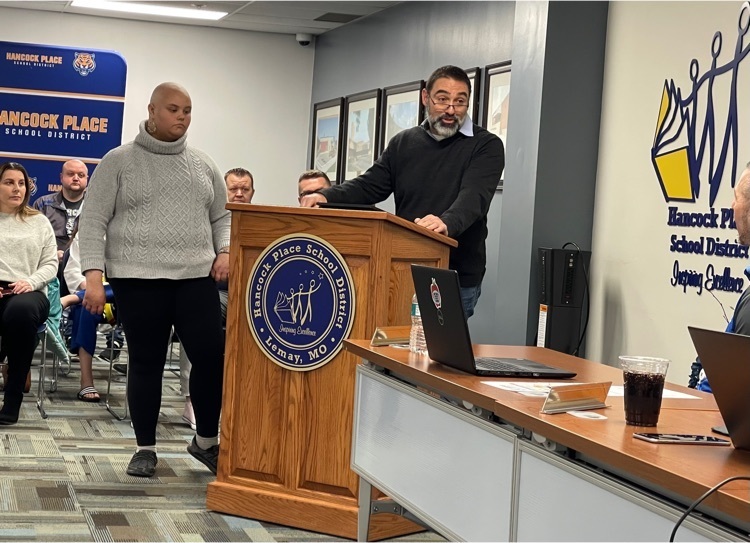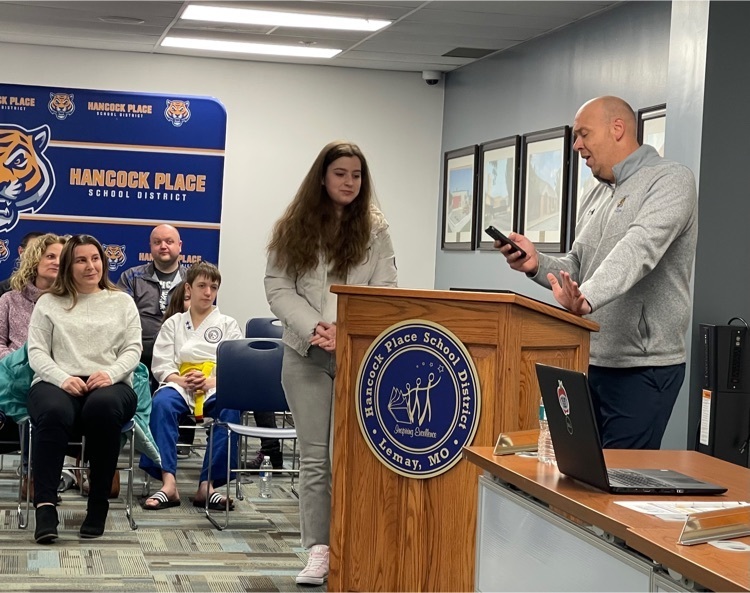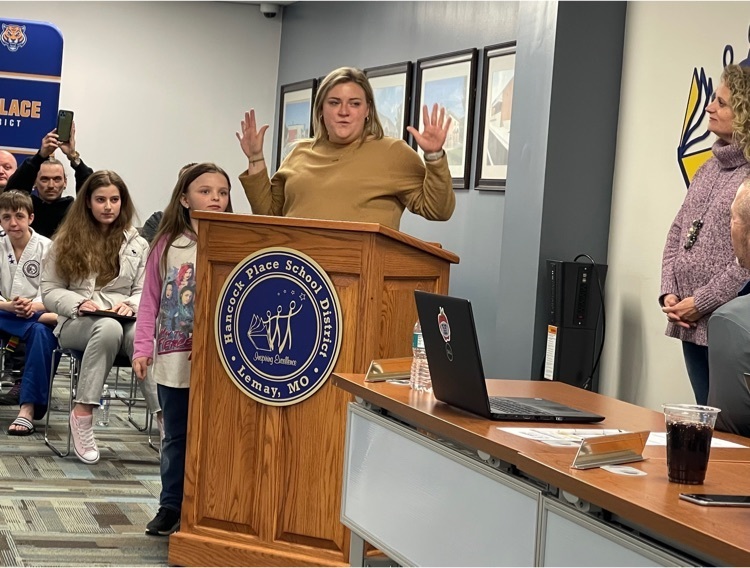 Missouri Senator Doug Beck was on hand to present Nina Ndonwi (9) with a proclamation and the news that her artwork will hang in the Capital for the next year! #hpsdtigers #hphstigers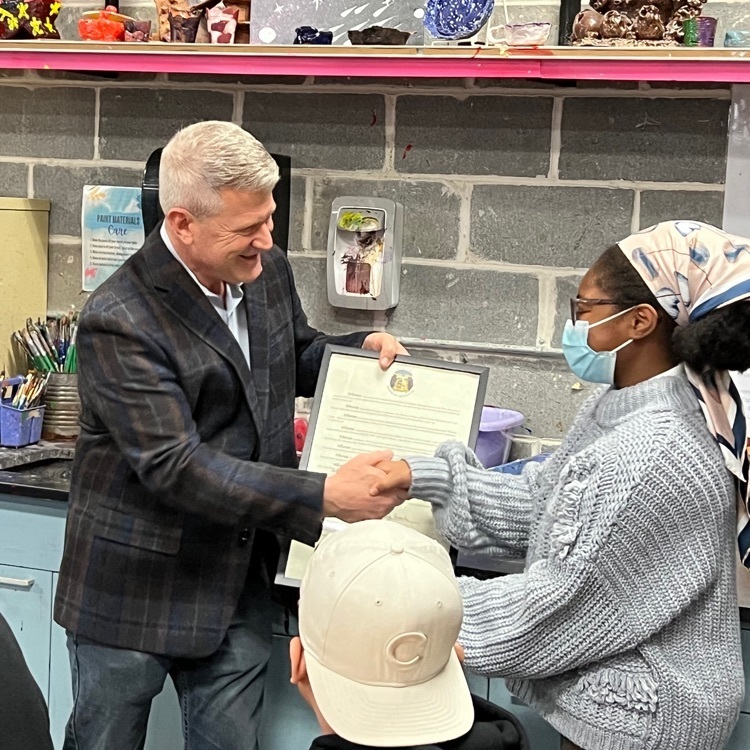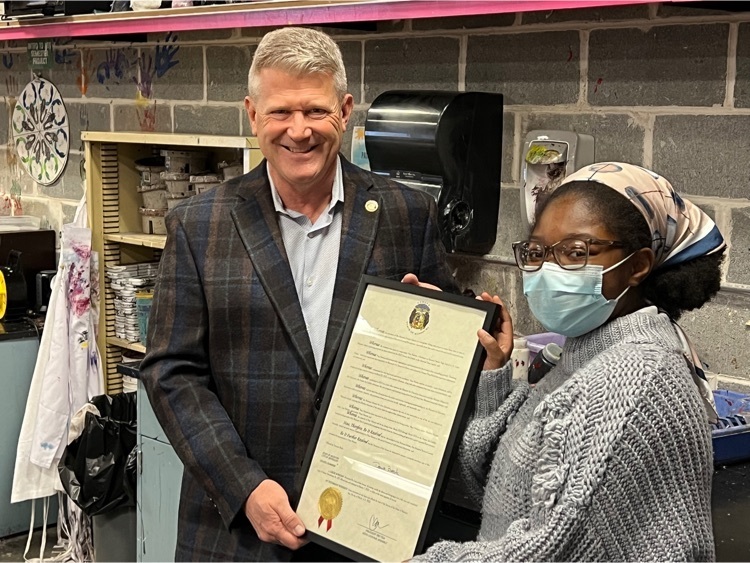 Working on separating behaviors from academics in grade reporting - Fostering strong work ethic & holding kids accountable to deadlines without jeopardizing the integrity of academic scores. Great things coming out of HPSD! #hpsdtigers #hphstigers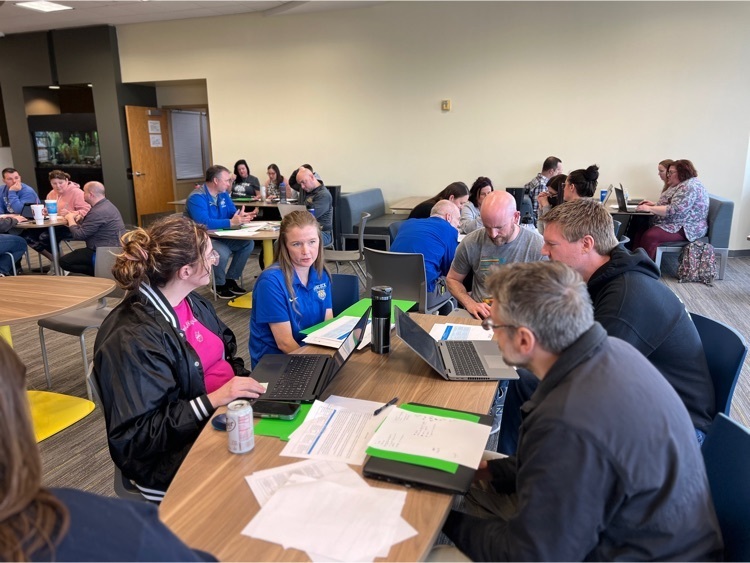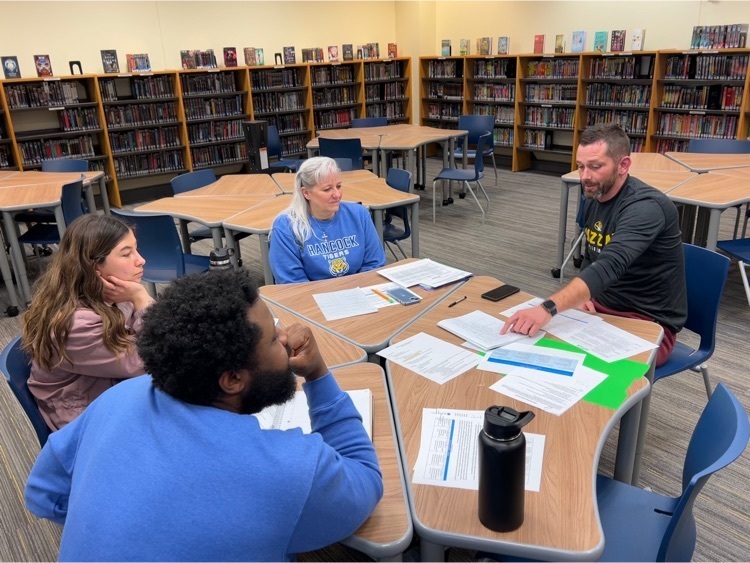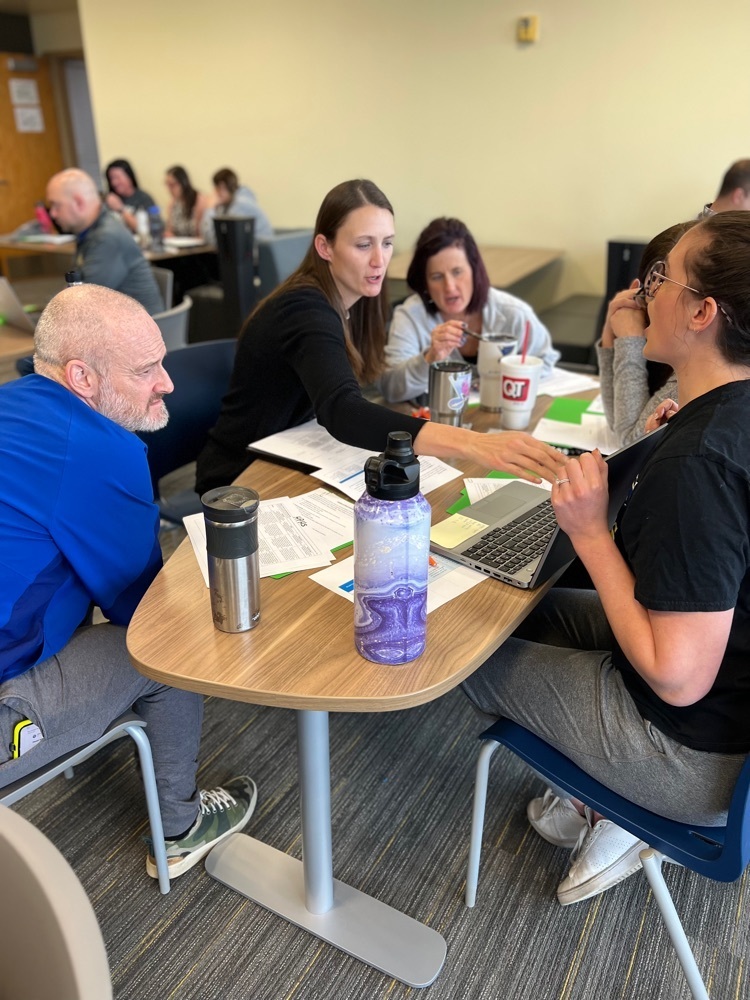 Congratulations to Cory Grage - Hancock Place High School's 2023 Teacher of the Year!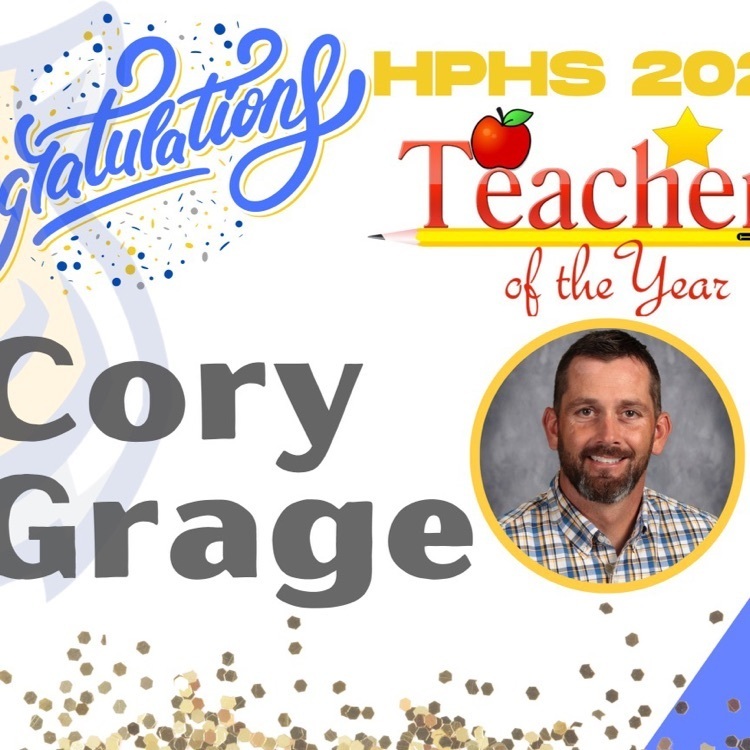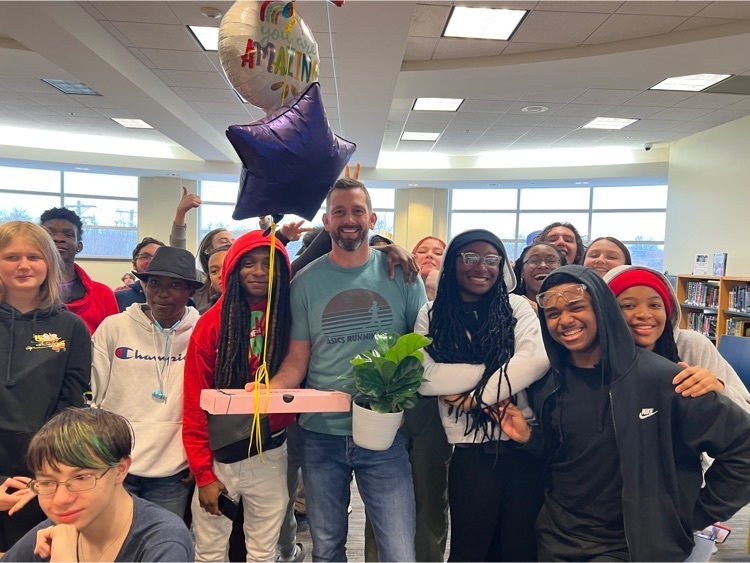 Good Luck to Anthony Borghesi and Chloe Bradshaw! Our two wrestling State Qualifiers will be on the mat in Columbia, MO the next couple of days representing our Tigers!! Get your Growl On!!! #hpsdtigers #hphstigers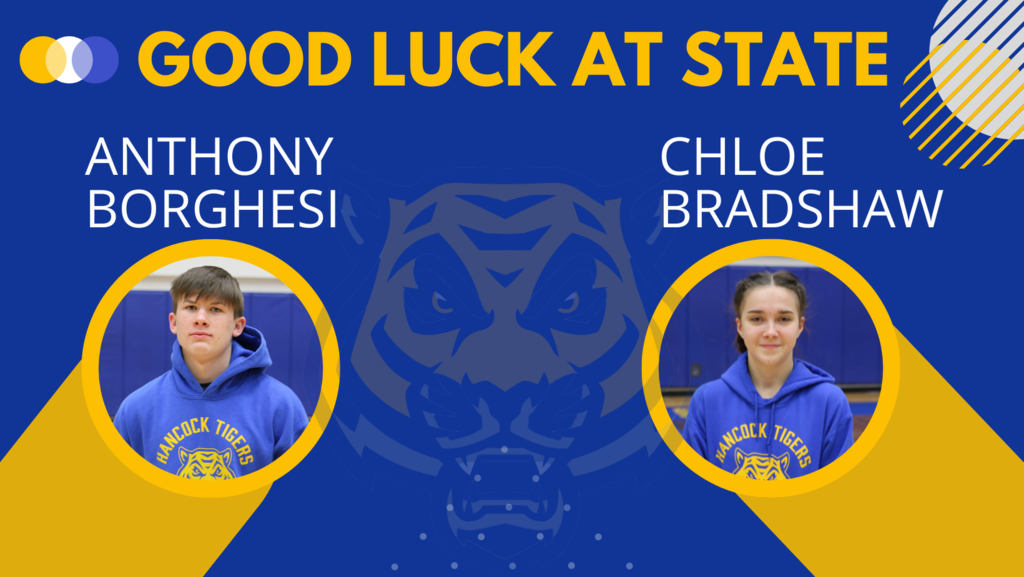 Outstanding afternoon of professional learning at HPHS! Great teachers sharing their work and learning from each other. This is exactly how we will continue to improve what we are doing for our students! #hphstigers #hpsdtigers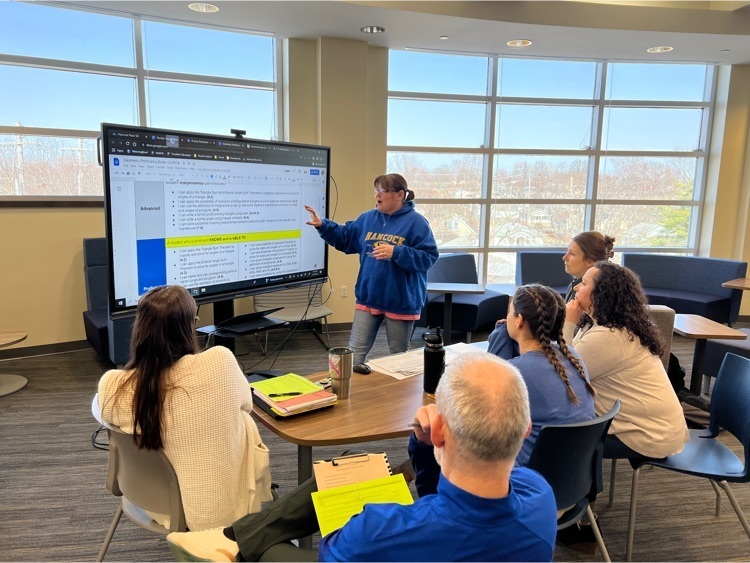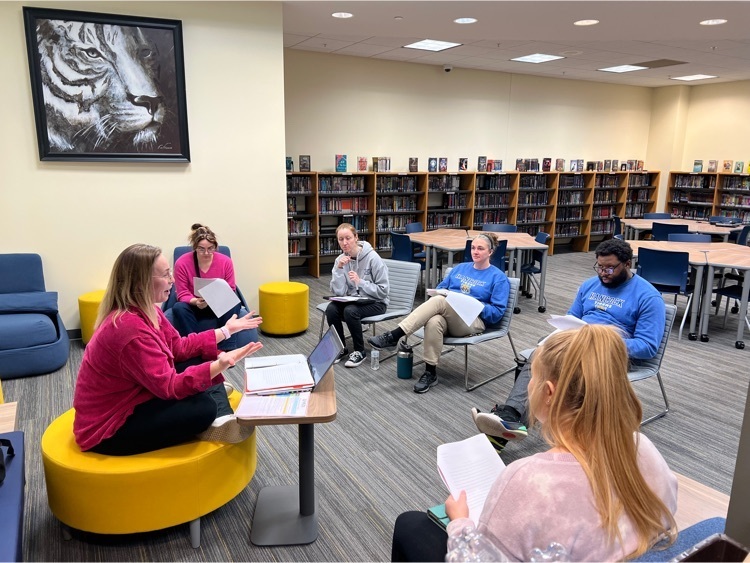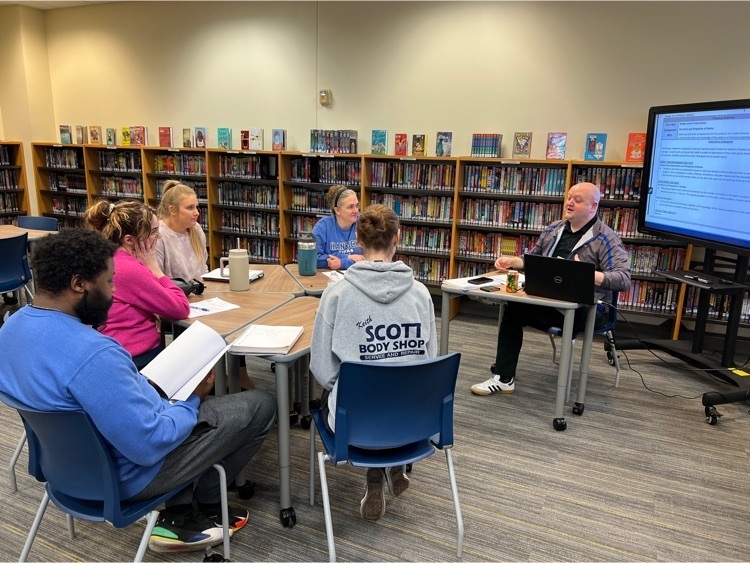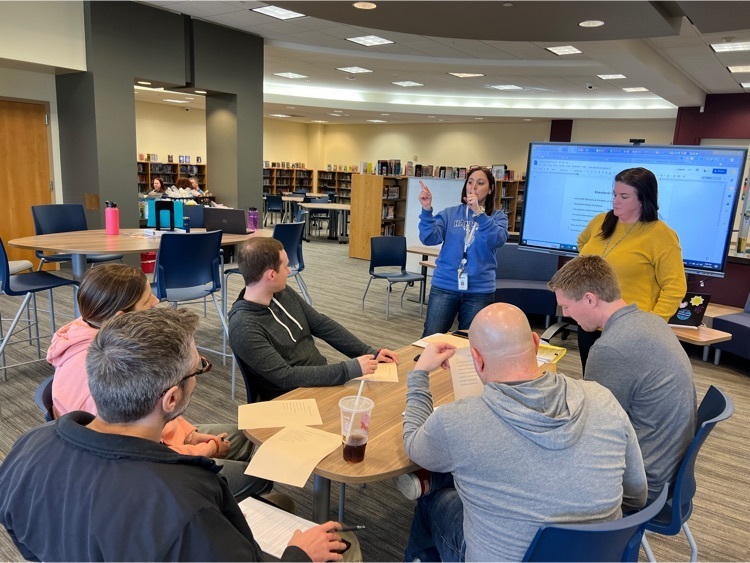 Come to the library and participate in one of the 5 library challenges. Can you build a ship to hold the most hearts? Or create an invention or object out of recycled material? Or code your own adventure? Or create a space vehicle? Or use BIG words like MLK?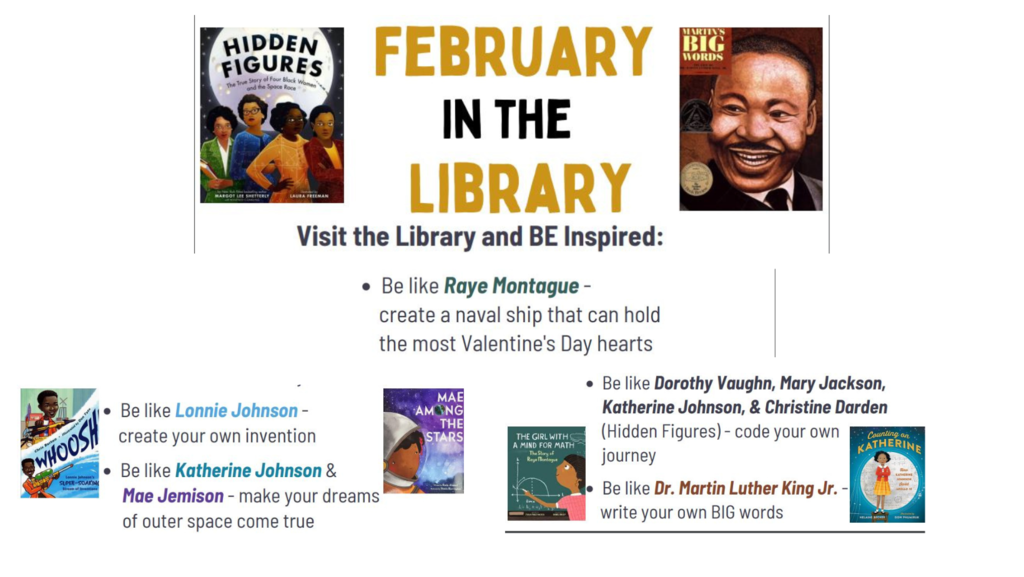 Our High School Launch Into Aviation class had their egg drop test today! Both groups were successful. #hpsdtigers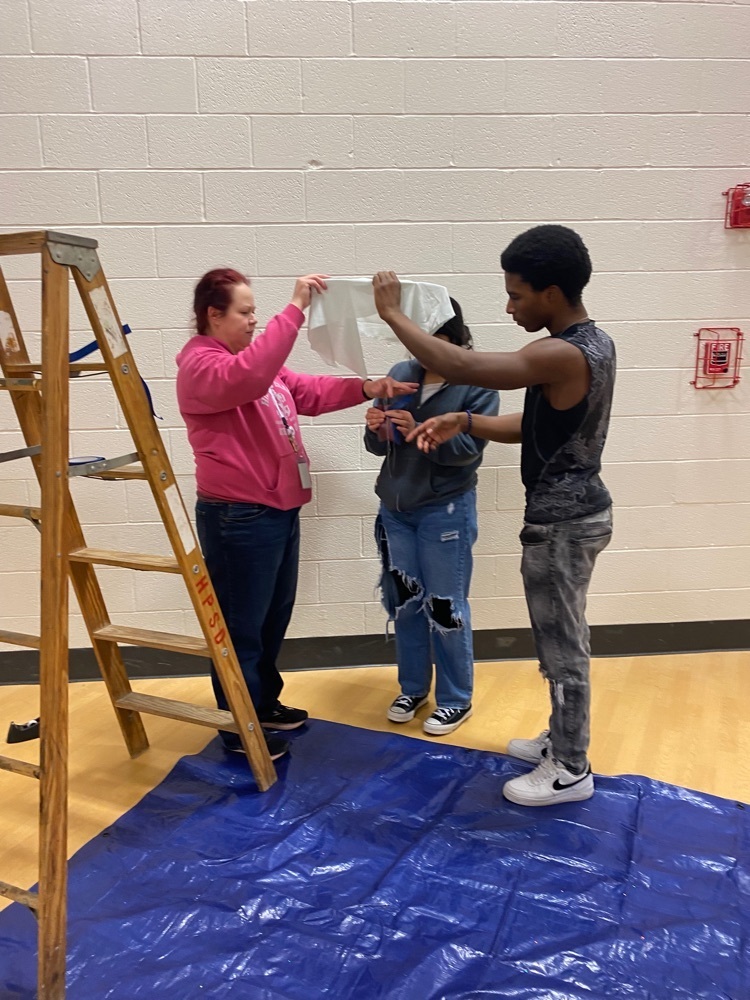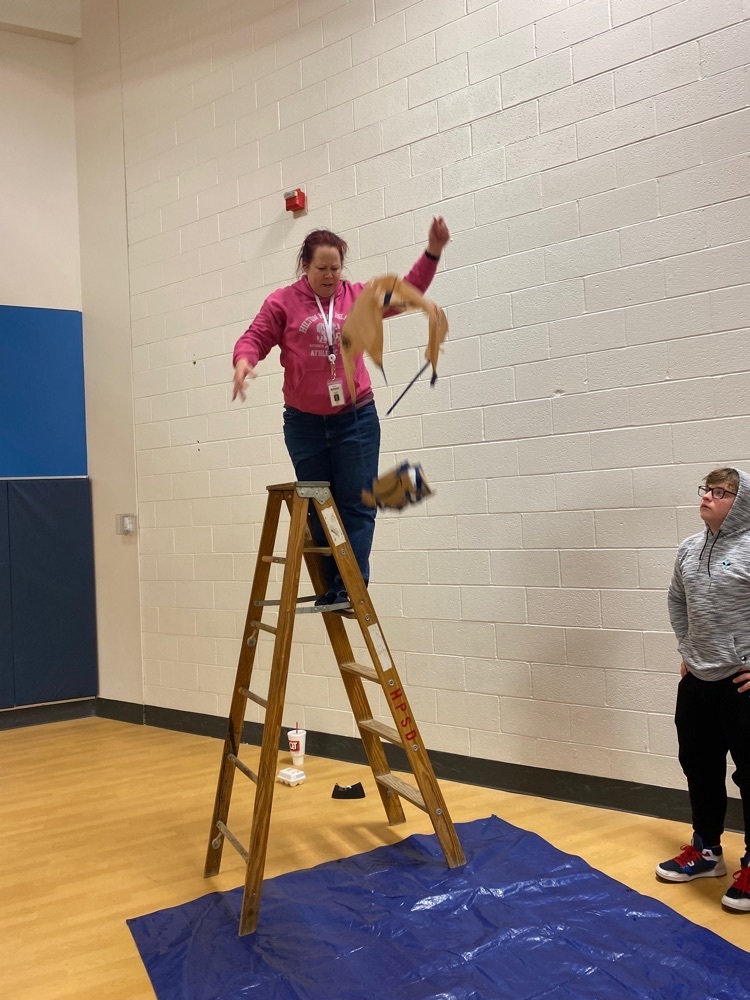 Taking time this week to celebrate and recognize the fantastic and dedicated guidance counselors in our district. Our High School is lucky to have 3 counselors that focus on academics, goals and social and emotional well-being. Happy National School Counseling Week!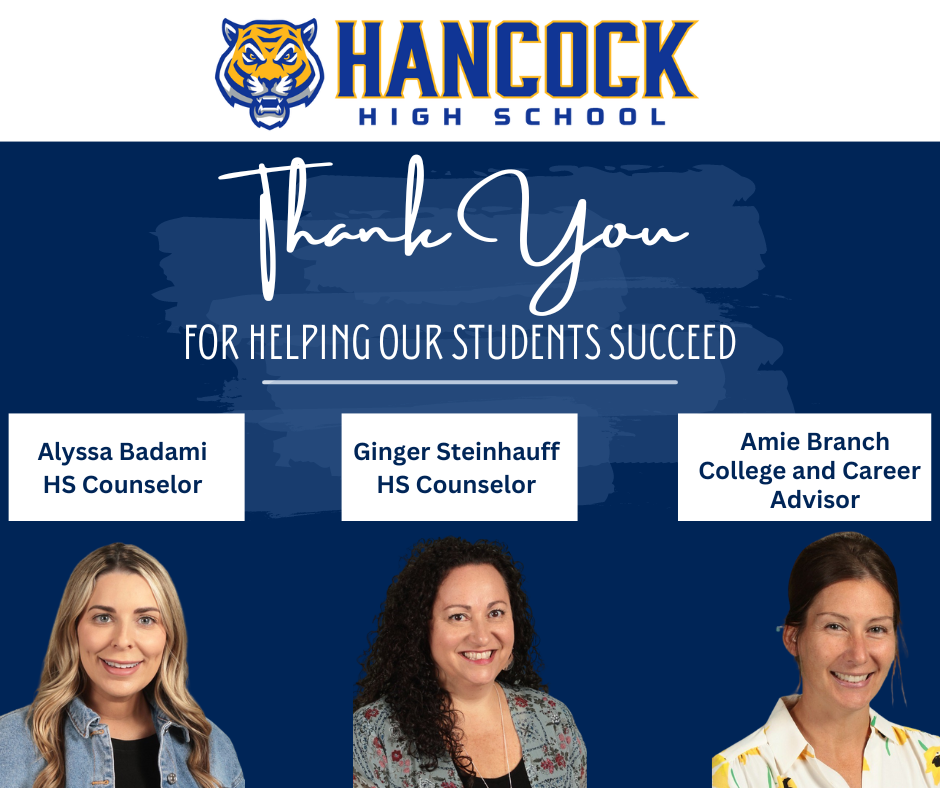 Can't wait to see K-12 Parents tomorrow, February 8th at 6:30 in our High School LIbrary for announcements regarding next year! FREE babysitting will be offered.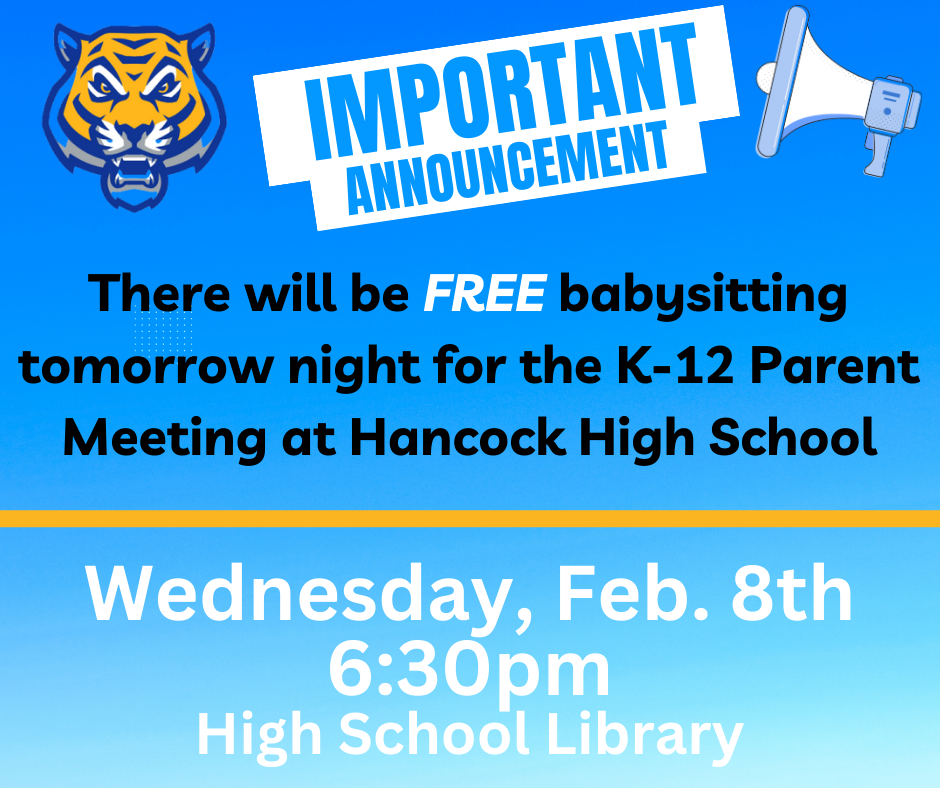 Can't wait to see K-12 Parents tomorrow, February 8th at 6:30 in our High School LIbrary for announcements regarding next year! FREE babysitting will be offered.

Hello Tiger Family! Friday, February 17th, HPHS's National Honor Society is sponsoring our second Parents' Night Out event. This event will raise funds to enable our NHS chapter to participate in new projects and sponsor other events for the community in the future. Parents Night Out will take place in the 1st-floor wing of Hancock Place High School (229 W. Ripa Ave). Drop-off and Pick-up will take in the teacher's lot off Clyde Rd at the back of the High School building. You will see signs on the doors and a registration table. The cost for the event is $20, which will cover four hours of babysitting for up to two children If you have more than two children, we will charge an additional $5 for each child. Drop-Off for children will begin at 5:00 PM and parents can pick up their children any time before 9:00 PM. The event is available for any children in Pre-K-5th grade. All kiddos must be potty trained. Kiddos will be grouped by age and take turns in many activities including making crafts, playing games, a music/dance party, cookie decorating and making waffles for a breakfast-for-dinner. Each room will be staffed by three NHS student volunteers (the NHS members have been CPR certified as an added safety measure. If interested in registering for this event, please click this link. We are excited and look forward to having a fun and successful evening entertaining your children while you get a night out. If you have any questions you can email the NHS Sponsor, Brooke Barfield @
bbarfield@hpsd.school
.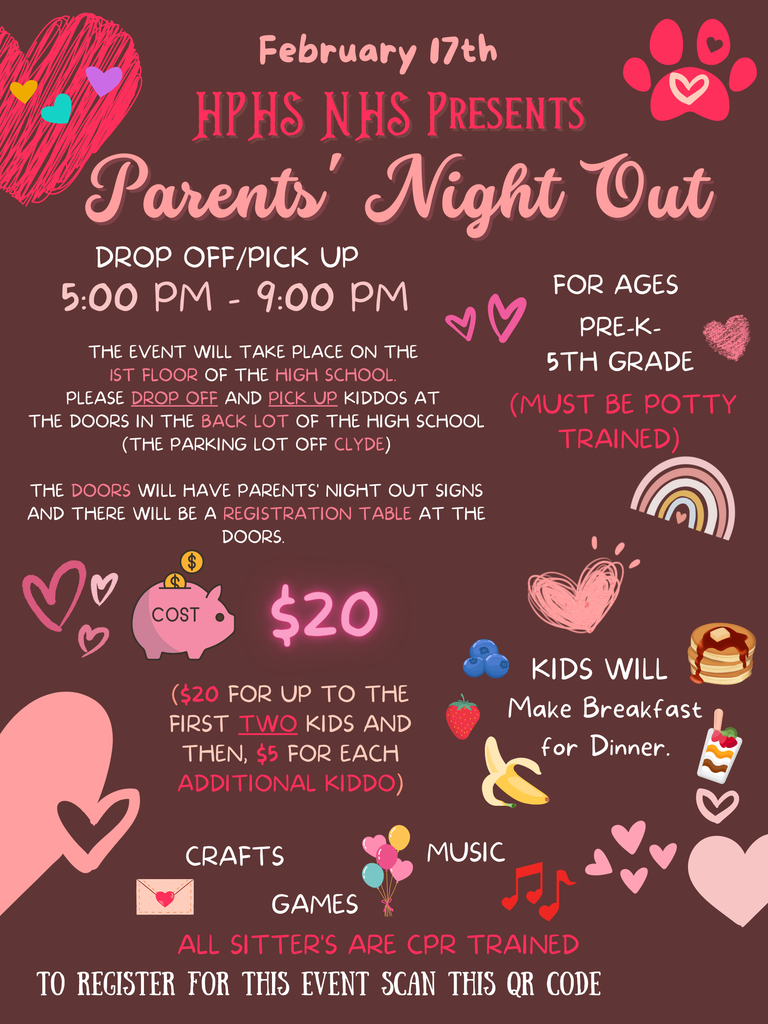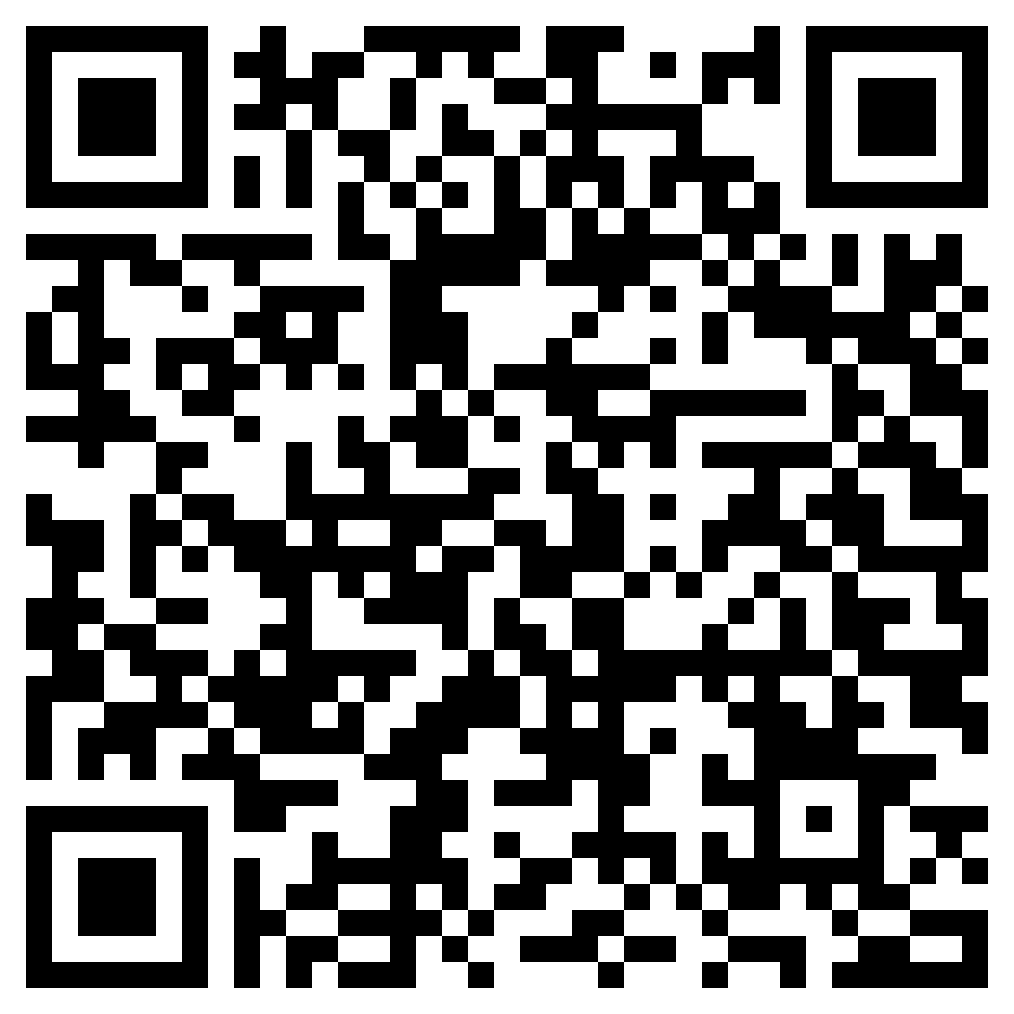 Thank you to our amazing counselors for all your hard work and dedication to our Hancock Place Students! #hpsdtigers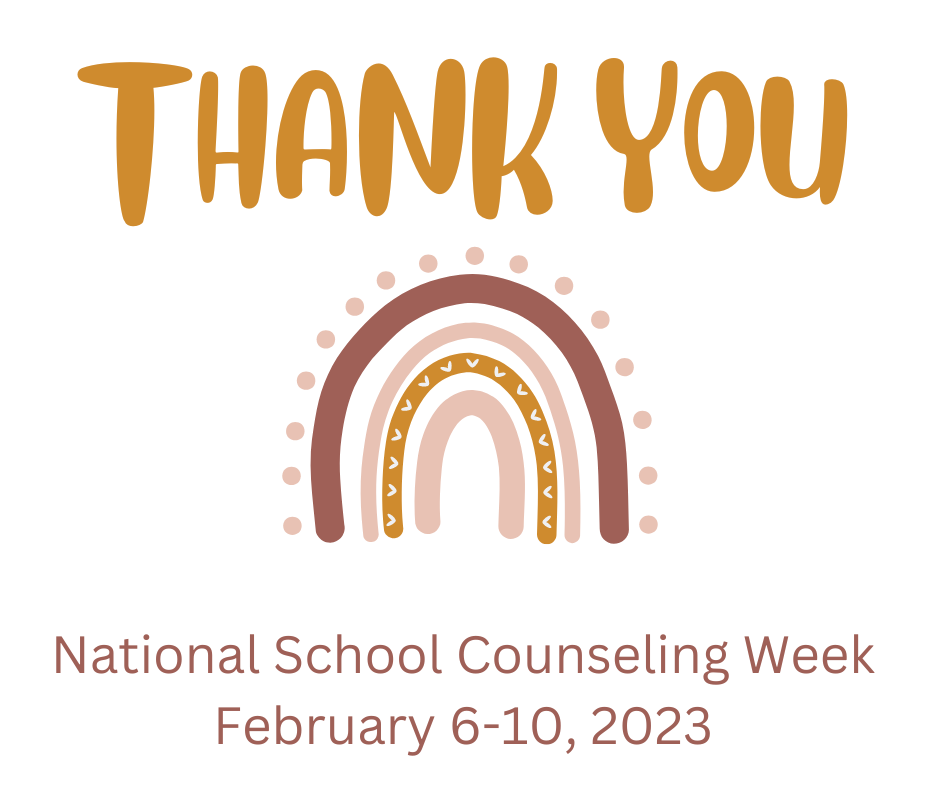 Mark your calendars! Come hear about all of the programs and opportunities HHS students and families can take advantage of- schedule of presenters will be available soon! #hpsdtigers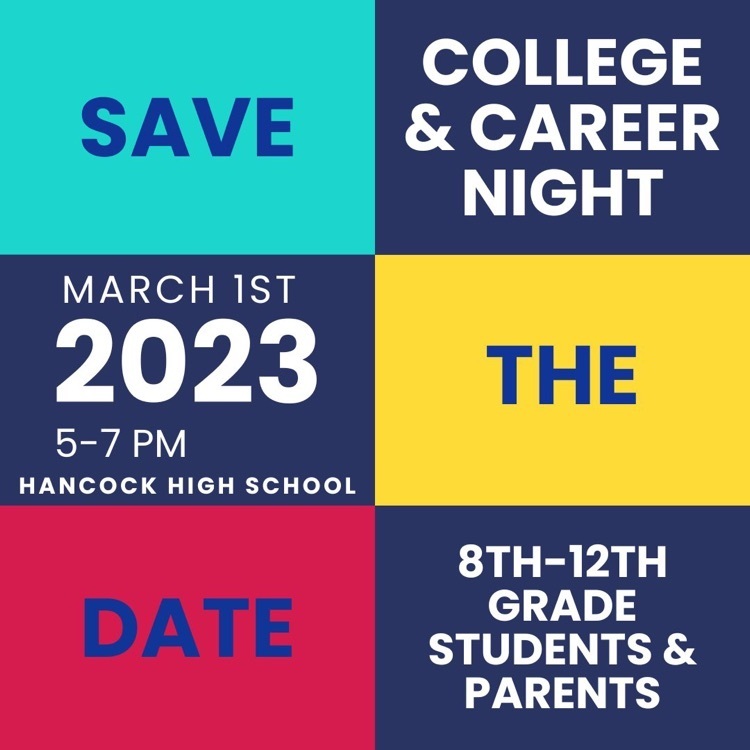 IMPORTANT & EXCITING NEW CHANGES COMING TO HPHS! Please follow this link
https://youtu.be/E3nzATI247A
watch a short invitation from Mr. Williams on February 8 at 6:30 pm in the library. Light refreshments/snacks will be available.
A big thank you to MMNC(SS) Robbie Mostrom for spending time with in Chemistry classes today! It was great to see our students interacting with and learning from a Nuclear Engineer!